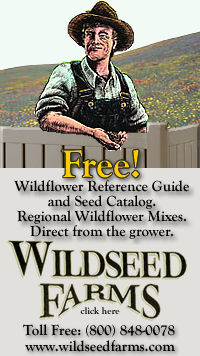 Summer Flowers for Butterflies
By Calvin Finch, Ph.D., Director of Conservation, SAWS, & Horticulturist
Submitted to Primetime News
            San Antonio boasts a large number and a large variety of butterflies.  They are visible all year but can be especially noticeable now if you have plenty of nectar producing plants available.
            In my garden the gomphrena (bachelor buttons) seem to be the most popular butterfly flower this time of the year.  There are several selections available that vary in size and bloom color.  Common gomphrena produce plants 2 ½ feet tall covered with violet and white blooms.  A dwarf selection in my garden has a light lavender bloom.  It is less than 1 foot tall.
            The gomphrena was not as easy to seed as I expected.  Direct seeding is probably most successful in March and April, if you are planting gemphrena in the summer time use transplants or seed them in containers to transplant into the fall sun garden.  Once established and mulched the plants are water efficient.  Watering them once per week will keep them in full bloom.
            Vincas are even more water efficient than gomphrena.  They are, in fact, easier to kill by overwatering than by underwatering.  Plants of most selections reach about 14-16 inches tall with lavender, white and red blooms.  Many selections have a white or red eye.  Vincas are susceptible to aerial phytophera (fungal disintegration) in locations where air movement is limited and moisture on the leaves does not dry before evening.  They bloom all summer in open beds in full sun.  Vincas are deer proof so they are especially useful in neighborhoods blessed by the pests.
            Zinnia is another flower for full sun that attracts butterflies.  It is also unattractive to the deer.  Dreamland is the selection available at most  nurseries as transplants.  In San Antonio zinnias last about 3 months before heat stress and mildew drag them down.  If you leave bare soil in the mulch between rows and discard the deadheaded blooms on the bare soil, the zinnias will reseed.
            The naturalized zinnias are not always as well formed or colorful as the planted flowers but they are usually more attractive to the butterflies than the hybrid selections sold in nurseries. 
            Zinnias like Dreamland are not good xeriscape plants but there are several smaller flowered selection such as Profusion (pink and golden yellow) or especially zinnia linearis (white daisy like flower) that are more comfortable in a low water garden.
            Lantanas are true xeriscape plants and very attractive to butterflies.  The hardy perennials can survive all summer on most sites without supplemental water but bloom best with at least one deep watering per month.
            The spreading lantanas such as "New Gold", lavender, and white are root hardy groundcovers that freeze back most winters.  On some sites during mild winters the lavender will bloom all winter and serve as a butterfly food source on sunny winter days.  Popcorn is a mounding off-white lantana and Samantha is a lemon yellow mounding plant with variegated leaves.
            There are a large number of upright lantanas that offer bicolor flowers in variation red & orange and pink & crème blooms.  They are usually more prone to seed production than the spreaders so are not as consistent bloomers.  Enhance lantana bloom time by trimming the plants every 4-6 weeks with the string mower.  Lantana is another good plant for neighborhood with deer.