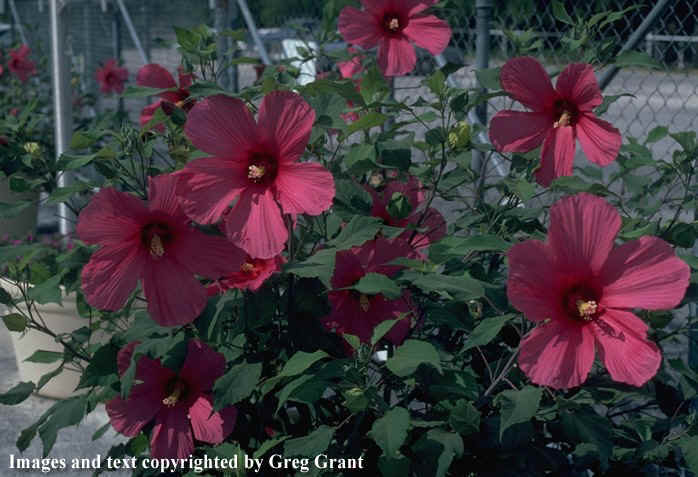 Hibiscus x 'Moy Grande'
Texas Giant Hibiscus
The largest flowered perennial rose mallow hibiscus in existence!
Zone 5
Flowers: Showy, huge, rose-pink, to 12 inches.
Foliage: Lance shaped, gray-green.
Exposure: Full sun to part shade.
Water: Medium. Able to tolerate poor drainage.
Habit: Bushy, upright, to five feet.
Uses: Specimen, bedding, cut flower, container, mixed borders, conversation piece, etc.
Note: Bred by Mr. Ying Doon Moy formerly of the San Antonio Botanical Center. A cross between Hibiscus grandiflorus and Hibiscus mocheutos.