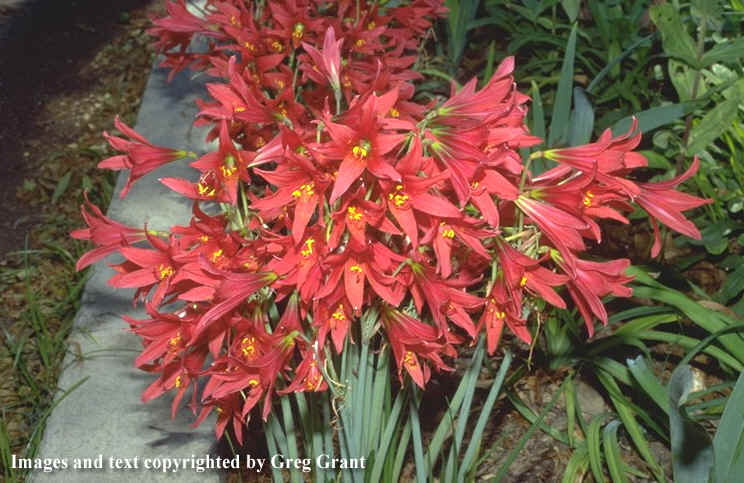 Rhodophiala bifida
'the oxblood lily'
Oxblood Lily
(Rhodophiala bifida)
Tough as nails fall blooming miniature amaryllid from Argentina. Zone 7.
Flowers: Clusters of blood red miniature amaryllis flowers on naked stems around August or September after a rain.
Foliage: Dark green, narrow foliage during the fall, winter, and spring.
Dormant in summer like a Lycoris.
Exposure: Full sun or deciduous shade. Acid or alkaline soils.
Water: Moist in winter. Dry during the summer dormancy. Requires no irrigation.
Habit: Herbaceous perennial to one foot.
Uses: Bedding, perennial border, naturalizing, etc...
Notes: A German-Texas heirloom plant frequent around Central Texas. Never requires dividing.