Search For The Answer
Click here to access our database of
Plant Answers
Search For The Picture
Click here to access the Google database of plants and insects
Information Index
Alphabetical Listing of Topics, Recommendations and Plants
---
---

Milberger's Nursery and Landscaping
3920 North Loop 1604 E.
San Antonio, TX 78247
210.497.3760
nursery@milbergersa.com
Open 9 to 6 Mon. through Sat.
and 10 to 5 on Sun.




Three exits east of 281, inside of 1604
Next to the Diamond Shamrock station
Please click map for more detailed map and driving directions.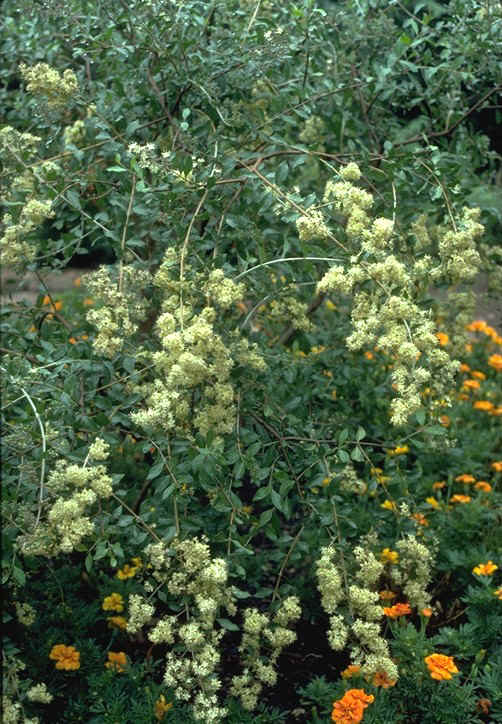 Lawsonia inermis (Henna)
A member of the Lythraceae, along with Crape Myrtles and Mexican Heather. Among the most fragrant flowers on earth. Widely cultivated in tropical countries but probably native to North Africa and Asia. It is widely naturalized in the West Indies and Mexico where it is known as "mignonette." Its leaves produce the henna or alhenna of the Arabs (cyprus of the ancients), a yellow die which is used in Egypt and elsewhere by women to color their nails, and by men to die their beards, and for other similar uses including horses manes and tails. It is known in the West Indies as "Egyptian privet", and sometimes as "reseda". It is the camphire of the authorized version of the Bible. It is best grown as a tender outdoor container tropical or annual and can be propagated by cuttings or seed. The fragrance is best from a distance when mixed with air.
---