Search For The Answer
Click here to access our database of
Plant Answers
Search For The Picture
Click here to access the Google database of plants and insects
Information Index
Alphabetical Listing of Topics, Recommendations and Plants
---
---

Milberger's Nursery and Landscaping
3920 North Loop 1604 E.
San Antonio, TX 78247
210.497.3760
nursery@milbergersa.com
Open 9 to 6 Mon. through Sat.
and 10 to 5 on Sun.




Three exits east of 281, inside of 1604
Next to the Diamond Shamrock station
Please click map for more detailed map and driving directions.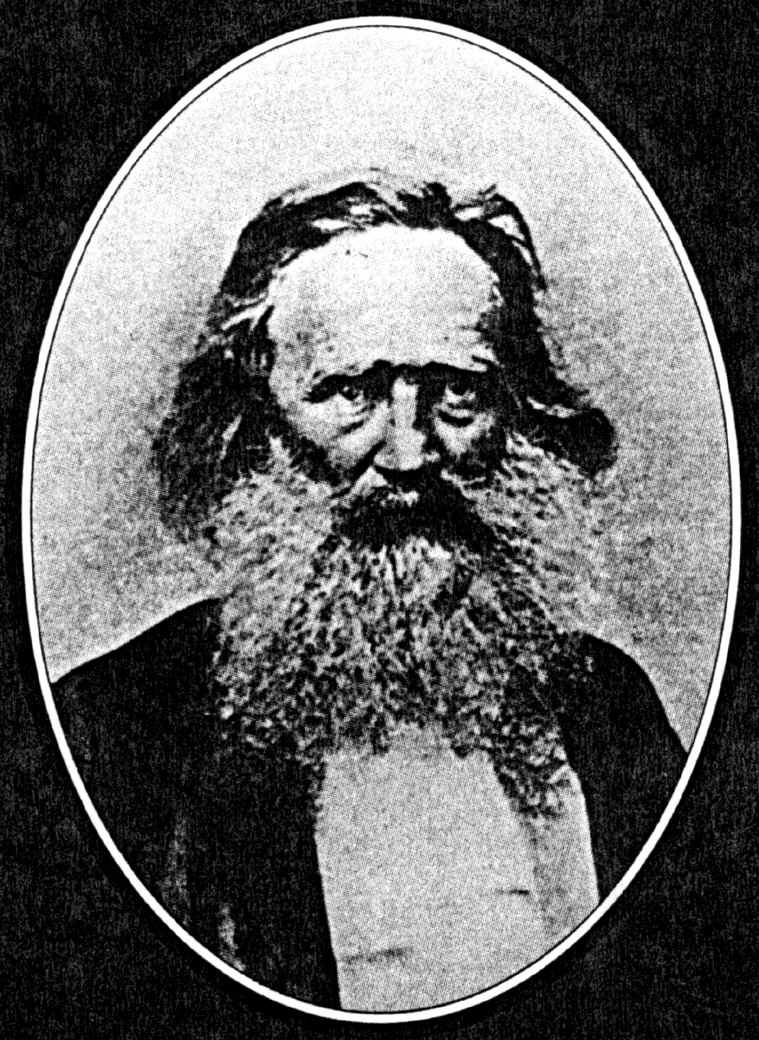 Ferdinand Jacob Lindheimer (1802-1879)

From an endangered species of cactus to a daisy and even a snake, the name Lindheimer is tied to the nomenclature of Texas natives. The name belonged to Ferdinand Lindheimer, one of the Southwest's first serious scientist, who came to be known as "The Father of Texas Botany." This immigrant from Frankfurt, Germany, spent more than a decade living on a shoestring as he searched the wilds of Central and Southeast Texas for new species of plants. His correspondent, friend, fellow bontanist, and fellow Frankfurt native was George Engelmann, who, in addition to being all of the above, served as Lindheimer's connection to civilization and botanical circles around the world.
Lindheimer was one of many gifted men who came to Texas because of political unrest in the German states. Born into a wealthy family in 1802 at Frankfurt-on-the-Main, Lindheimer attended the University of Bonn and taught at George Bunsen's Frankfort school. After a riot in 1833, the school was closed and six teachers were charged with sedition. Lindheimer then fled to the United States and became the manager of a Mexican plantation in 1834 were he became interested in both insects and plants..
Later, while truck farming near Houston, he began to wonder if he could make a living botanizing. With encouragement from Professor Asa Gray of Harvard and George Engelmann of the Missouri Botanic Garden he did just that. In March, 1843, Lindheimer began his collecting at Galveston and worked his way west.
Today, we study Ferdinand Lindheimer and marvel at his contribution to our botanical knowledge. His life's work in botany is unquestionably massive by any standard. Lindheimer discovered several hundred new plant species
in Texas, with his name being used to designate close to 50 of these including the popular perennial, Gaura lindheimeri. Over twenty worldwide institutions house his collections, including the Missouri Botanical Garden, the British Museum, the Durand Herbarium, and Museum of Natural History (Paris), Russia's Komarov Botanic Institute (St. Petersburg), and universities in Germany and Spain. His herbarium specimens were even displayed at the Paris World's Fair. Lindheimer's entire lifetime of collected Texas species is estimated to be between 80,000 and 100,00 specimens.
Though technically a botanist, Lindheimer had strong horticultural tendencies, as documented by his notes. In 1842 he wrote: "I have kept back one specimen of every plant known to me. I must decide upon a more secure location somewhere here in Texas when I can establish an herbarium of indigenous plants. I must also have a botanical garden somewhere hereabouts where I can protect rare perennials." In 1843 at Cat Springs he wrote: "During the winters I want to conduct classes mornings, study afternoons. Here it will be possible also for me to establish a nursery of botanical plants, namely perennials: Vitis, Cactus, etc.; also seeds of annuals whose development I am curious; also shrubs whose blossoms or fruits I wish to acquaint myself with shall have asylum in it." Later, at New Braunfels in 1845 he wrote: "Near the town here I have reserved a piece
of land for my botanical garden of Texas plants, for an arboretum, especially for southern or tropical fruits and for an agricultural experiment garden."
In 1852 Lindheimer became the controversial editor and publisher of the New Braunfels Zeitung newspaper whose content was said to be beyond the comprehension of the majority. Ferdinand Lindheimer died at New Braunfels in 1879 at the age of 78. His name however will live on forever.
Revised 03/19/09