Ritzy Pecan Pie*
---
(Favorite of the HORT 418 Pecan Culture Students since 1965)
Submitted by Professor Benton Storey

Beat 3 egg whites until stiff, gradually adding 1 cup of sugar. Fold in 1 cup of chopped Texas pecans, 1 cup of rolled Ritz® crackers, and 1 tsp. Vanilla extract.

Place in slightly greased pie plate with sides higher than center. Bake in 325 o F. oven about 30 minutes.

When cool, add 8 oz Cool Whip® or Dream Whip®. Top with 1/4 cup additional Texas pecans and refrigerate. It may be served immediately.

*This pie has far less calories than the traditional pecan pie made with corn syrup. This recipe was discovered by Dr. Storey in the mid 1960s when he was asked to judge a pecan pie bake show, after having chided Ms. Willie Bell Bogard, the Natural Gas Co. Home Economist in charge of an apple pie contest the previous year. She was trying to convince the public to convert from wood stoves to natural gas. Dr. Storey's point was that pecans are grown in Texas and apples are usually from some other place.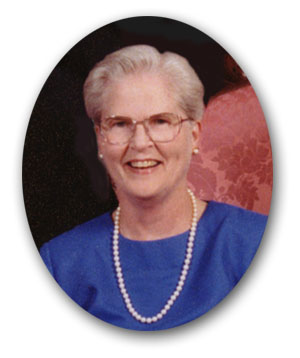 Mrs. Marie Storey

He was surprised with an order to be a judge in the contest along with Ms. Alien Brogdon, CEO of Bryan Building and Loan, who held a mortgage on Storey's home, and Bryan City Mayor, Mr. Roland Dansby. Ms. Brogdon and Dr. Storey placed the Ritzy Pecan Pie first over 30 other traditional corn syrup pies. Mr. Dansby could not understand how two people with normal intelligence could make such a mistake, but they remained with the Ritzy Pecan pie exhibited by one of the Food Nutrition State Specialist with the Texas Cooperative Extension.

Since that date Mrs. Marie Storey has baked the Ritzy Pecan Pie for the students in the closing lab of HORT 418, Nut Culture taught during the spring semester. This follows a tradition established by Mrs. Fred Brison who prepared pecan treats for the students who took Professor Brison's HORT 418 course from the mid 1920s to 1965.